Amy L. Lansky, PhD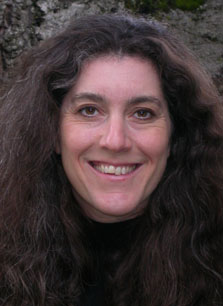 Even as a child growing up outside Buffalo, New York, Amy Lansky sensed that the world was a bit more mysterious than it appeared on the surface. After many years working as a computer scientist, she now pursues her life passion—to uncover deeper truths hidden behind the veil of our consensual reality.
Lansky's first book, Impossible Cure: The Promise of Homeopathy, explored an unconventional form of healing—homeopathy. It quickly became one of the best-selling introductory books on homeopathic medicine and is now used as a patient education book and textbook all over the world. In this, her second book, Lansky explores the mysterious realm of human consciousness. Active Consciousness: Awakening the Power Within draws on her interest in paranormal phenomena, her expertise in alternative medicine, her meditation studies, and even her research experience in artificial intelligence.
Lansky has often been called an "intuitive scholar." She graduated from the University of Rochester in 1977 with degrees in mathematics and computer science, and she received her doctorate in computer science from Stanford University in 1983. She did research work at several Silicon Valley institutions, including SRI International and NASA Ames Research Center, until she left the field in 1998 to pursue her interest in homeopathic medicine. This unusual move was prompted by the miraculous cure of her son's autism with homeopathy. Since 2005, Lansky has been a student of Gary Sherman and Ellen Miller, the creators of a system of self-development and inquiry called perceptual integration. Amy Lansky is widely regarded as an expert writer and speaker on homeopathy. She has been featured at several conferences, her articles have appeared in leading magazines and online forums, and she hosted a radio show on homeopathic treatment of autism on Autism One Radio from 2006–2009. Lansky also served on the board of the National Center for Homeopathy from 2004–2011. She currently lives in the San Francisco Bay Area with her husband Steve Rubin, and is an avid pianist, vocalist, and painter. She also enjoys needlework, swimming, and canoeing the lakes of Canada.